Moderator
Steve Nash
Chief Executive Officer, IMI
Steve has worked in the Motor Industry, on both the retail and manufacturer sides, since graduating in 1977. Steve joined BMW in 1986 and has been a Director of the company since 1997, including a period as Group Aftersales Director, looking after the Rover and Land Rover brands as well.
Steve was Chairman of the IMI for five years, before becoming President in November 2009. In 2012 he joined the IMI as Chief Executive Officer.

Speaker
Simon Bottomley
Group Managing Director, Thurlow Nunn
Simon is the group managing director of the Thurlow Nunn group of companies, a privately owned organisation that has been in existence since 1875. The group has interests in automotive retail, agricultural machinery retail, and engineering. Group revenues are around £300m per annum and the group employs nearly 1000 people across all its divisions. The group's strategy is centred on its 'people first' initiative with a view to attracting and retaining the very best people across all its divisions. Simon has worked for the group for 15 years. Previously he held senior commercial and project management roles with a number of international engineering Plcs.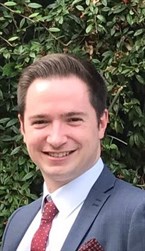 Speaker
Thomas Lowcock
Key account manager, InAutomotive
Thomas Lowcock is the key account manager at InAutomotive, the U.K's biggest job website specifically for the motor trade. Over the past 13 years InAutomotive has specialised in providing Automotive job seekers with the best jobs in the sector. Part of Friday Media Group, InAutomotive provides both direct employers and recruitment agencies with high quality niche candidates.
Thomas is uniquely placed to comment, having been an automotive job seeker himself just two years ago before joining the team. Previous experience in the motor industry has included working on the shop floor for Arnold Clark, which allows him to connect with both employers and potential employees alike.
Thomas has been responsible for bringing about change and modernisation in recruitment strategy with some of the biggest dealer groups in the country.

Speaker
Claire Rooms
Group academy manager, Stoneacre
Claire manages the training and recruitment division across the Stoneacre Group including establishing the group as an Ofsted training school within the FE sector predominately delivering apprenticeships and national vocational qualifications. Stoneacre is the first automotive company in the UK to have its own school.
Under Claire's direction, the academy has passed the Skills Funding Agency due diligence and is now approved on the new register of apprenticeship training providers, along with key awarding bodies including the Institute of Motor Industry. The academy was also won the Automotive Management award for the best training and development programme 2017.
Claire has hands on experience for over 25 years ranging from operational to strategic management and corporate development. Claire has worked in FE & skills for over 15 years across further education and work-based learning as a teacher, assessor, curriculum leader, operations manager and has set up a previous provider. Claire also has 12 years senior management experience within the retail and sales sector.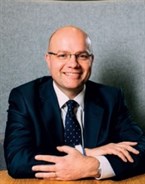 Speaker
Martin Barrow-Starkey
head of retailer learning services, Volkswagen
Martin started working for Volkswagen in 2011 after spending 18 years with Carillion, an integrated support services company, as sector director. He started his career as an apprentice electrician and has worked in the nuclear, rail, health and facilities industries. He is also chartered electrical engineer. Previously, Martin was head of group parts operations where he was responsible for the trade parts, parts logistics and bodyshop operational activities for the brand. Martin then moved to ŠKODA as head of sales operations. He has been the head of retailer learning services for nearly two years

Speaker
William Holden
Chairman, Sewells
As chairman and owner of Sewells, (www.sewells.com) Will has developed the company's outstanding reputation for providing inspirational and transformational personal development and business change programmes for over 25 years.
After four years lecturing at the University of Glasgow, made the move from academia to commerce spending 10 years as divisional vice president (Europe) with Pat Ryan and Associates Inc., the sales and marketing branch of the Ryan Insurance Group. In 1990, Will became chairman and sole owner of Sewells, a company already established for some 34 years, with a significant profile, at that time, in the automotive industry. Under Will's leadership, the company expanded rapidly into a host of other industry sectors, including finance, manufacturing, education, telecommunications, petrochemicals, leisure and retail. The company's impressive client list includes BT, Honda UK, Kellogg's, Barclays, Mars, Rolls Royce Aero Engines, Mercedes Benz, Marks and Spencer, Suzuki and Shell.
Will has also written and published the highly successful personal development book, 'the guide'.
Twitter @will_holden
- LinkedIn Dr William Holden
- Web - www.sewells.com

Speaker
Guy Liddall
Managing Director, , Motor Trade Selection
Guy Liddall has run Motor Trade Selection since 1987, a business that will celebrate its 50th anniversary next year. A graduate in law and French, he worked in both the dealer and the manufacturer sector before moving into recruitment. A passionate believer in helping talent develop, the company has grown a strong reputation for ethical recruitment with a number of carefully chosen clients. Handling assignments all over the UK and internationally, Motor Trade Selection focuses primarily on senior and middle management roles throughout the automotive retail sector. He has written numerous articles for AM over many years and has spoken at a number of its conferences.

Speaker
Alison Fisher
HR director, Cox Automotive
Alison Fisher is HR director at Cox Automotive, having joined the team in 2015 following five years as head of HR operations at Nestlé. She has 20 years' experience as an HR professional and is passionate about helping people fulfil their potential, creating opportunities, and being a role model and an inspiration to other women. Alison has been instrumental to the organisation and launch of our Women with Drive network, which promotes the message of diversity and equality across the whole automotive sector.

Speaker
Mark Armitage
Head of quality and assessment, IMI
Mark has been in the automotive sector since leaving school, starting as an apprentice auto electrician.

Mark joined the IMI in May 2015 as UK business development manager, heading up the business development and sales team and their activities in the UK. His teams looked after around 600 customers in the UK, ranging from schools through to motor manufacturer academies. In July 2017, Mark moved to a new role within the IMI heading up the external quality and assessment services department, responsible for implementing the transition to the new apprenticeship standards.

Before joining the IMI, Mark spent two years as a director at Skillnet Ltd, looking after the apprentice training across c20 delivery partners and also oversaw the heavy vehicle apprenticeship programme delivery. Before joining Skillnet, Mark worked at Ford Motor Company for seven years, looking after the Ford dealer network training and development for c800 dealerships.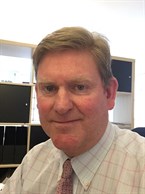 Speaker
Andrew O'Kelly
Director, partnership development Europe, Best Companies Group
Andrew O'Kelly, European partnership director, Best Companies Group
US-based Best Companies Group is a workplace engagement survey specialist which has partnered with AM to produce a survey of the UK's best dealerships to work for. Best Companies Group partner with B2B media owners globally to produce 'Best Places to Work' surveys in a variety of industries and are the survey partners behind the Automotive News Best Dealerships to Work for programme in the US.
Andrew is no stranger to the auto industry and has fulfilled roles as European commercial director of Automotive News and Automotive News Europe as well as managing director of the specialist automotive press information distribution service, Headlineauto. Andrew is also a member of the Motoring Industry Public Affairs Association.